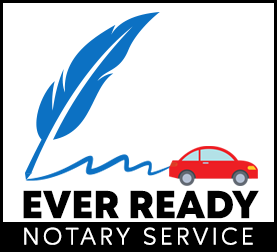 Available 7 Days A Week
Notary Fort Myers
Tom Sullivan is a fully-accredited mobile notary Fort Myers citizens have come to love and trust. Tom is currently offering his services to Fort Myers, Cape Coral, Naples, and surrounding areas of Florida. If you need the services of a mobile notary, please contact Tom Sullivan.
Available 7 Days A Week
Mobile Notary Services
Mobile Notary
Tom will come to you to take care of your mobile notary services. Tom serves Fort Myers, Cape Coral, and Naples, Florida. If you live outside this area, we may still be able to help, so call to find out.
Tom carries $100,000 in Errors and Omissions insurance and $7,500 in Bonding.
Document Types
Tom can accommodate most mobile notary services, including wills, real estate titles, financial documents, certified copies, acknowledgements, inventorying of safe deposit boxes, jurats, oaths and affirmations, VIN verifications, loan documents, re-financing documents, for sale by owner property documents, realtor documents, title company documents, re-financing of mortgages, and reverse mortgages.
Printing and Scanning
We always carry a mobile printer/scanner, so there is no hastle dealing with the print shop or connecting to your printer.
About Tom
I have worked in business for over 35 years and worn many different hats including marketing, employee leadership, and general business management. I am a notary Fort Myers people have come to depend on.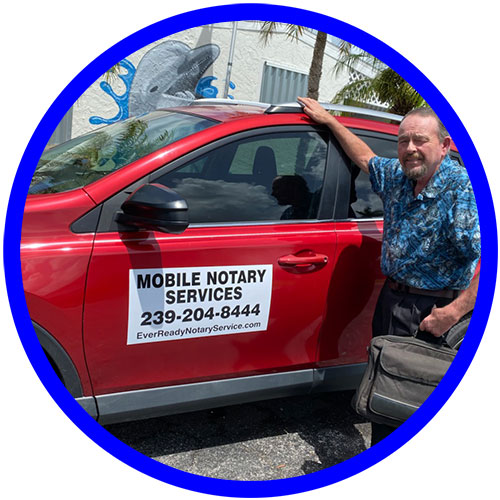 How can I help you with your mobile notary needs?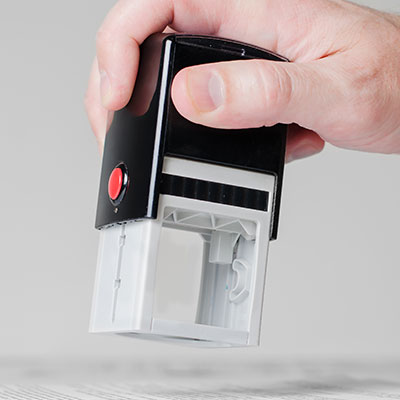 Mobile Notary Services
We'll Come to You
At Ever Ready Notary Service, if you are unable to get out of your house or business, can't afford to take time off work, or are hampered by inclement weather, we've got you covered. Ever Ready Notary Service will come to your location to take care of all your notary services. You select the time and place, and we will meet you there to take care of all your notary service needs in a quick and expedient manner. We provide mobile notary services to individuals as well as businesses such as title companies, escrow companies, lenders, realtors, medical professionals, and attorneys. If you are in southwest Florida and need mobile notary services, we can help.
Privacy
Confidentiality is of the utmost importance when it comes to selecting a good Notary Public. At Ever Ready Notary Service, your privacy and the confidentiality of your documents come first. Your information will not be sold, traded, or redistributed in any way shape or form after working with us. If you have any additional questions regarding confidentiality and privacy as it relates to notary services, please do not hesitate to contact Tom Sullivan for a free consultation.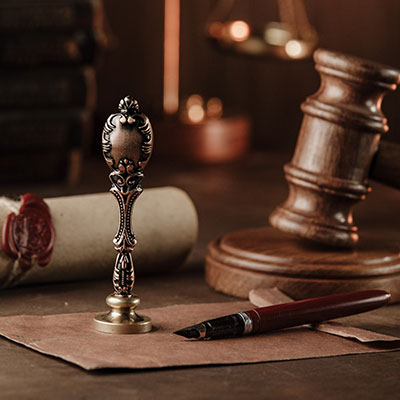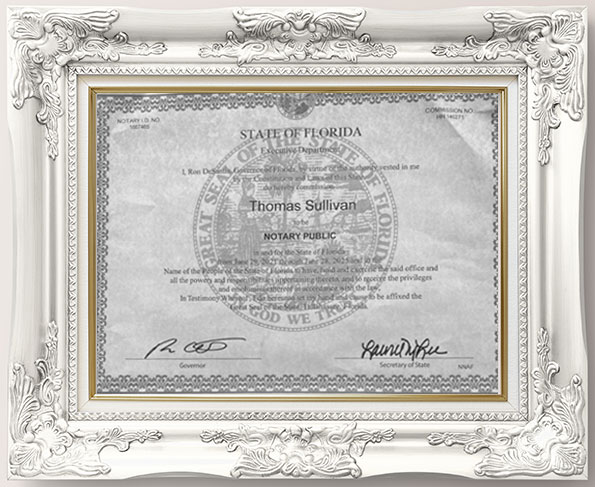 Thomas Sullivan, Notary Public State of Florida Notary ID
"Each and every Notary Public plays a crutial role in combating identity theft. They serve as our front line of defense and the public is safer because of the job they do."
Disclaimer
Tom Sullivan is not an attorney and as such he may not give legal advice in the state of Florida, nor can he accept fees for legal services.
Certifications
Tom Sullivan is a member of the National Notary Association.

Free Consultation
Please fill out the form to the right or call Tom Sullivan directly to receive a FREE consultation regarding your mobile notary service needs.
Remote Services
Remote Online Services (RON) coming soon.